What if there had been a zombie outbreak in 1875?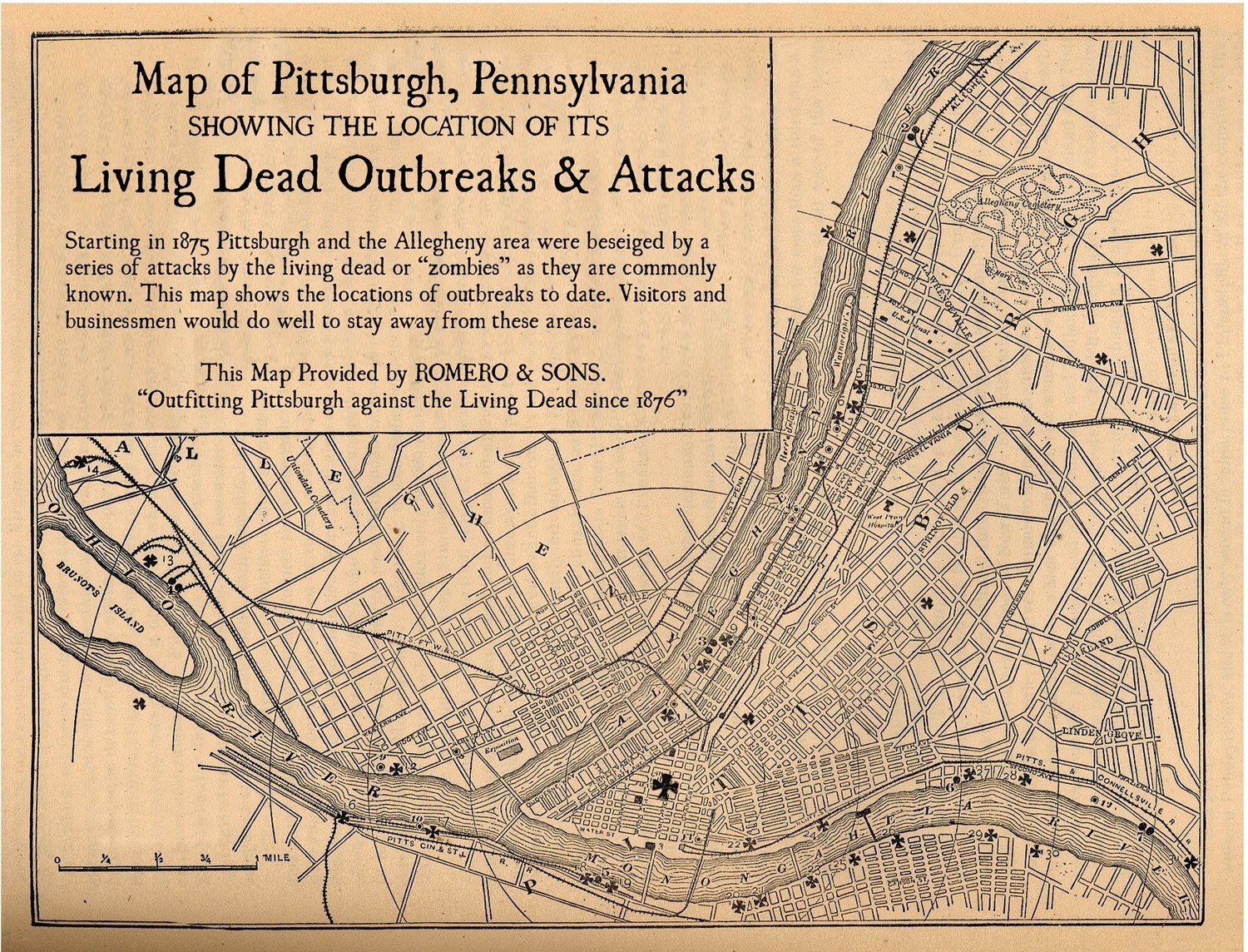 Or if aliens started the Great Chicago Fire of 1871??
Or if the Washington Monument was destroyed by "Potomac Patty" in1862?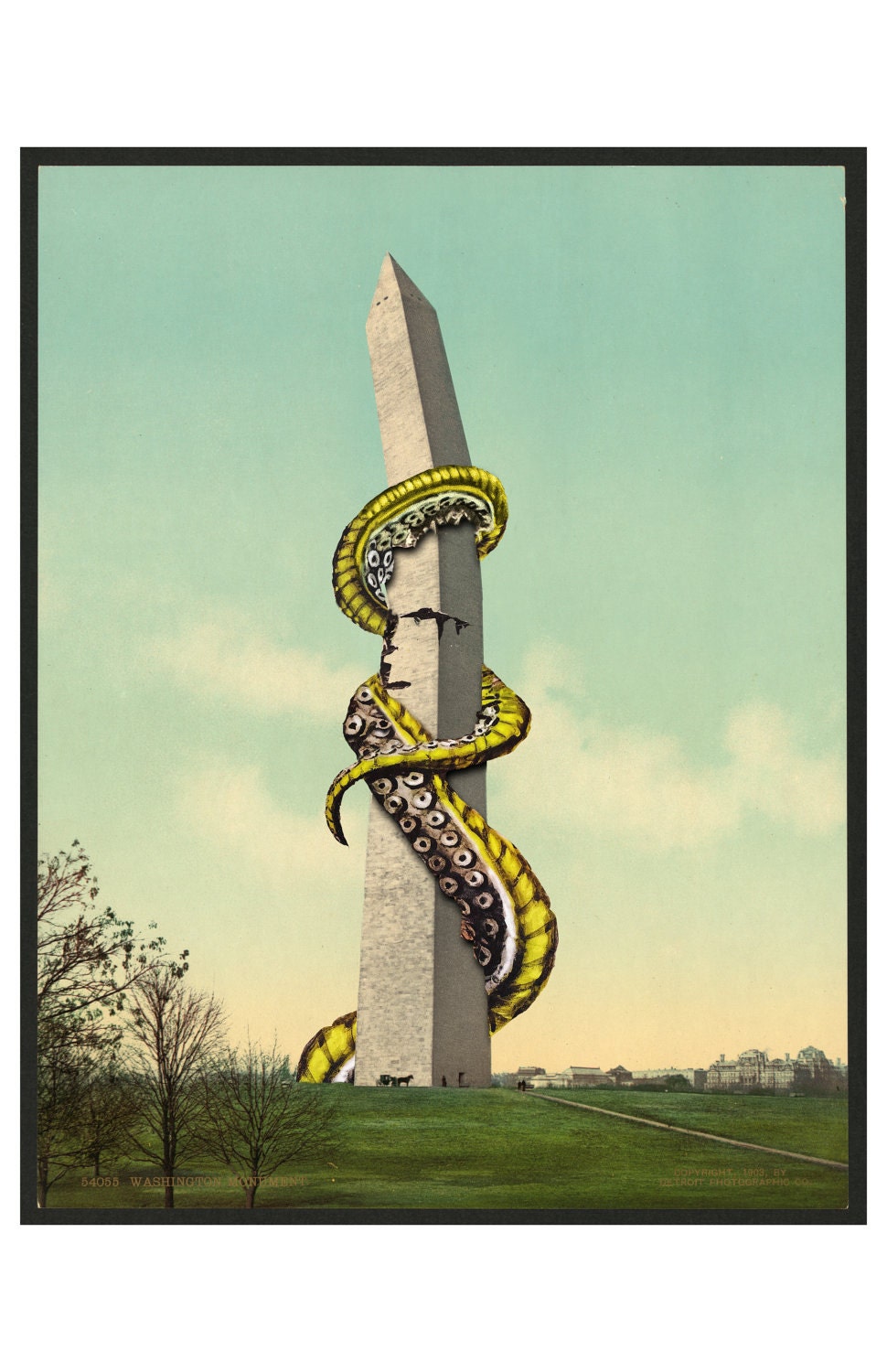 You can see (and purchase) some very cool prints depicting these and other "Alternate History" events
here
. Why can't I think of stuff like this?!